Your First Choice For Quality
Wiring Management Frame Solutions
Since 2005, Satie North America has been an industry leader in producing high-quality electrical control panel frames for panel builders, electrical engineers, control engineers, and equipment manufacturers. We developed our Satie System to optimize the entire process from conception and design to assembly and wiring, helping our customers save time, money, and space. Our team also provides an exceptional customer experience that supports your technical team every step of the way.
Satie North America is a division of Satie France, headquartered in Alsace, France.
We know our customers are busy. That's why we developed our Satie System to optimize the design, configuration, and installation process of our customizable aluminum frames. We consistently put your needs first and ensure that they're always treated with courtesy and respect throughout the lifecycle of the project and beyond. Satie believes that acting as an extension of your technical team drives success and creates long-lasting relationships based on trust.
We also place a high emphasis on ongoing innovation to stay current with the latest trends and technology to offer the most innovative products to our customers.
Our team built our business on these values and are confident that they will be a continuing part of our legacy.
Our Satie System is designed to help you optimize your production with streamlined aluminum frames delivered pre-assembled and ready for use. There's no time-consuming drilling or tapping required for installation, and components can quickly be attached and wired, so you'll be up and running in no time. Our Satie Proclip® and Satie Prolight® products are completely customizable to fulfill your current requirements and support future business growth.
Satie offers a catered solution that provides the benefits of a cookie cutter solution that's fully customized to your application. Our engineers take the time to discover what's essential to your company and use our findings to custom design and configure a solution using modern 3D design technology. We keep you in the loop throughout the discovery and design phases until your pre-assembled aluminum frame arrives at your door. If you need support at any time during installation, we're only a phone call away.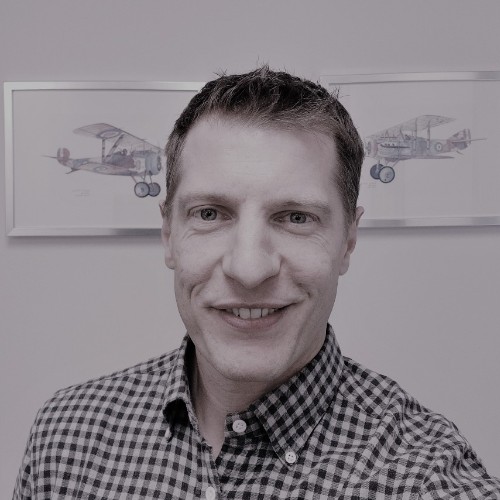 Owner, Satie North America
A 2003 graduate of the aerospace engineering program at ISAE-Supaero-Ensica in France, Julien launched Satie North America in 2005. Julien offers expertise in problem-solving, engineering, and delivering sustainable solutions that support our customer's objectives. He also uses his cross-functional skills to oversee our company's corporate strategy and continually innovates to provide the best quality products on the market.
As the only company in the world focusing solely on quality aluminum wiring management frames, Satie customers benefit from faster turnaround times, deeper project insights, and cost-effective solutions based on decades of experience. We are transforming how companies design and build their control panels with a product and service experience unparalleled in our industry.
No Drilling Or Tapping – Quality Custom Aluminum Frames Ready To Go in Minutes!
Start saving time, money, and space now with Satie North America
Call (647) 477-2433 today or complete the form below to experience the Satie difference. Our team will contact you within 24 hours for a non-obligation discussion!